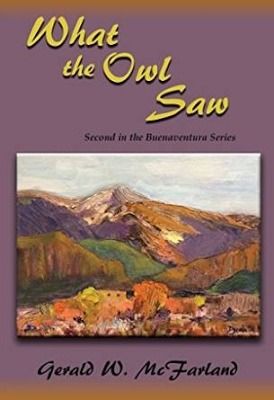 Historical Fiction
Date Published:
July 2014
"What the Owl Saw," the second volume in the Buenaventura Series and the sequel to "The Brujo's Way," opens in December 1705 with a terrifying nightmare that fills Don Carlos Buenaventura, a powerful brujo in his sixth life, with dread. Feeling the need to strengthen his brujo powers, always weakened by town life, he rides out into the wild mountain landscapes around Santa Fe in order to practice his sorcerer's technique of transforming himself into hawks and owls. Transformations are exhilarating, but they do not dispel his sense of an impending menace. In addition, as he tells his friend Inez de Recalde, he is impatient to move forward in his quest for wisdom on what he calls the Unknown Way.
Into this picture comes a trio of itinerant entertainers, a magician and two women dancers, who offer an ambiguous promise. Can they lead him to deeper realms of consciousness, or are they agents of his enemy, the evil sorcerer Don Malvolio? The magician and his alluring companions introduce Carlos to dances that transport him into ecstatic mind states, but he remains uncertain about what master they serve. Despite the risk of exposing his secret brujo identity and of being disloyal to his beloved Inez, Carlos allows himself to be drawn ever farther into their web of dark and dangerous enchantments.
Someone was shaking him and saying, "Alfonso! Alfonso! Wake up!" When he didn't respond immediately, the voice came again more loudly, "Wake up!"
He opened his eyes to find Pedro Gallegos, his manservant and friend, leaning over him with a concerned look on his face. "What's the matter?" Pedro asked. "You were shouting, 'Go away! Leave me alone!' What set that off?"
Still half-caught in the dream and half-muffled in sleep, he croaked, "A dream, a terrifying dream."
"Alfonso, in all the time I've known you, you've reported many vivid dreams and never one that frightened you. What was so terrifying?"
"Wait a minute. I have to sit up." He struggled to sit upright amid the tangle of bedclothes and restore his mind to his normal consciousness. He took a deep breath. "It started pleasantly enough," he began. "I was in my mother's womb. She was five months pregnant. I was enjoying myself.
Warmth, plenty of food, and relative quiet, except for my mother's heart beating nearby. I was humming to myself and revisiting pleasant moments from previous lives when suddenly everything turned dark."
"Alfonso. Of course it was dark; you were in your mother's womb. No light was getting in there."
"Not dark as an absence of light, but dark as in some lurking menace." Pedro was grumpy about having been awakened from a sound sleep, and he was becoming impatient. "It's the middle of the night. You're safe
in your own bed in your own house, not in your mother's womb being threatened by some unknown menace."
"That's just it. This wasn't some unknown menace. It was the presence of Don Malvolio, my enemy through several lifetimes, who killed me in my last lifetime, aided by a treacherous woman named Violeta. He almost succeeded in using his sorcerer's powers to destroy me, body and soul, forever. Only by drawing on my innermost resources as a brujo was I able to escape with my soul and consciousness intact. But he's closing in on me again. It was his presence I felt, I'm sure of it, and I was shouting at him to go away."
"Alfonso, Alfonso. It was a dream about something that happened more than twenty years ago, and in a place far from here. Today the sun will rise on the last day of 1705. You're in Santa Fe in New Spain's New Mexico province. You're a well-respected government official who has served ably as the governor's personal secretary. There's no evidence that Malvolio is anywhere nearby. You're confusing the imagined with the real."
"Easy for you to say; you didn't have that dream. Something bad is about to happen."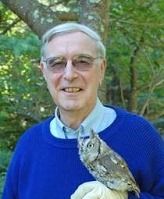 A native Californian, Gerald W. McFarland received his B.A. from the University of California, Berkeley and his doctorate in U.S. history from Columbia University. He taught at the University of Massachusetts Amherst for forty-four years, specializing, among other things, in the History of the American West. During that time he published four books in his field, including "A Scattered People: An American Family Moves West," cited by the Colonial Dames of America as one of the three best books in American history published in 1985. Since his retirement, he has written three novels in the Buenaventura Series. He and his wife life in rural Western Massachusetts.