I like beer.

Not the regular schmegular kinds like Coors and Bud and Michelob, I'm talking real beer.

Tasty microbrews – especially porters, stouts and reds – make me happy when skies are gray.

Make no mistake, I am certainly not an alcoholic and I do not drink beer daily.

I merely appreciate a well-made craft brew on certain occasions – say the completion of a book.

To that end, I have decided to marry each book of the Emerald Seer Series to an appropriate beer for your reading enjoyment.

Without further ado, I give you my selections:
Ryder on the Storm – So, when I was writing Ryder my beer of choice was Pike Place Brewing Company's Kilt Lifter.

I was living in Seattle at the time and working a block up from the Pike Place Market so I could pretty much collect some Kilt Lifter whenever I pleased.

However, as tasty as it was and as fondly as I remember it, Kilt Lifter really applies more to another book (see below).

For Ryder, I choose Smithwick's Irish Ale.

It's a personal favorite and it relates to Storm's Irish descent. It's a nice red, not necessarily a favorite in the beer drinking forums but I truly enjoy it!
Light My Fire – Kona Fire Rock Pale Ale.

No question.

I do not particularly like Pale Ales but this one is good and it fits the book.

All kinds of fiery.

Plus, Lucian is a coffee guy so the Kona part works too.

I thought of a few of the Lavender beers I've had in the past but I they are not nearly as good as this Pale Ale.
Whiskey, Mystics & Men – You would think whiskey here, right?

I have to say I am not much of a whiskey drinker.

I used to do better with liquor but I've soured on it over the years and am almost solely a beer and wine gal these days.

So, with that said, I have selected a Kentucky Bourbon Barrel Stout for this book though there were SEVERAL contestants.

I had it again when I was in Nashville about a month ago and I must say, it was pretty tasty indeed.
Love Her Madly – This is the one I chose for Kilt Lifter.

When you read it, you will get it.

Something about Roane on the moors of Ireland just makes me think Kilt Lifter.

Trust me, it goes. *winks*
End of the Night – This one was fairly simple, it had to be something dark to represent the night but also with a lighter flavor so I went with one of my absolute favorite beers – Breckenridge Vanilla Porter.

It fits the bill like no other.

Smooth and delicious to the last drop.
Incidentally, if you were wondering, I already have a beer for my Immortal Machinations Series.

It's been my beer of choice the entire time I've been writing the series and it is too perfect a fit not to share – Dieselpunk Porter (and the Stout is quite tasty).

The label is completely Steampunk décor and it is DELICIOUS!
I may not have made beer drinkers of anybody but hopefully I've introduced some new beers to beer lovers and told everyone a little about me!
Author: Violet Patterson
Featured Book Release
The Storm Sullivan Saga Box Set
(Book One: Ryder On the Storm)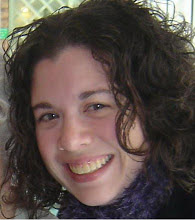 About the Author:
Known in the convention circuit for her extravagant handmade top hats, Violet Patterson has also romanced her way into the hearts of Urban Fantasy readers with the Emerald Seer Series. With a cast of Seers, Seraphs, Immortals and more, Violet strives to leave her Midwestern roots behind as she soars to the far reaches of her imagination to compose vibrant stories of action and intrigue, magic and fantasy. Her current project promises to imbue part of the Emerald's world with a healthy dose of Steampunk – stay tuned for Immortal Machinations.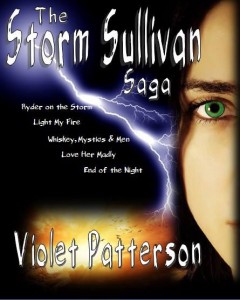 Book Synopsis The Storm Sullivan Saga Boxed Set:
It began with tragedy.
Continued with rebirth.
Faithful friends...with secrets of their own.
Intensified with an uncovered past.
How will it all END?
Storm Sullivan's life is a mystical mine field following the death of her Aunt Trin and it only gets worse. Thrown into the battle of the ages, Storm finds herself surrounded by Immortals, Seraphs, Fairies, Vampires, Witches and a Phoenix! Can she unravel the mysteries of her family's past in time to save them all?
For the first time ever, the Kindle Bestselling Emerald Seer Series is brought to you in one massive box set. Magic and mystery, adventure and romance converge in this series touted as "unique and imaginative." Mystical beings from Deities to Seraphs, a Phoenix, Immortals and more, the Emerald Seer Series is a fantastical ride with several converging story lines that will keep you guessing.
Book Synopsis:
Ryder On the Storm:
Storm Sullivan is a Seer from an ancient line forced to return home after the brutal murder of her aunt. But Storm finds she's inherited more than just the family estate.
Ryder Cohen is an Immortal, a former enforcer commissioned to eradicate the Sullivan line and prevent the rise of the Emerald. But Ryder has come to question his mission and the reasons behind it.
Ryder On the Storm is the first in the Emerald Seer series. An urban fantasy with a supporting cast of Immortals, Seraphs, and Deities this is just the beginning of Storm's journey.
The Emerald Seer saga continues with rebirth in LIGHT MY FIRE and intensifies with an uncovered past in LOVE HER MADLY. Still craving more Emerald Seer action? Check out WHISKEY, MYSTICS, and MEN to discover Angeline's secrets.
Author Links:
Blog:
http://emeraldseer.blogspot.com
Twitter: @booksbyviolet
Facebook:
https://www.facebook.com/pages/Violet-Patterson/292923177397400
Tour Schedule and Activities
3/3 Deal Sharing Aunt Tour Wide Contest
3/4 I Smell Sheep Character Post
3/5 Workaday Reads Review
3/5 Sheila Deeth Guest Post
3/5 Jess Resides Here Author Interview
3/5 Sapphyria's Book Reviews Promo/Spotlight
3/6 Alexx Momcat's Gateway Book Blog Character Interview
3/6 Jorie Loves a Story Review
3/7 Jorie Loves a Story Guest Post
3/7 Come Selahway With Me Interview
3/8 Bee's Knees Reviews Review
3/8 Laurie's Paranormal Thoughts and Reviews Guest Post
3/9 Jorie Loves a Story Author Interview/Reader Submitted Questions
Amazon Links for The Storm Sullivan Saga: Emerald Seer Box Set
Print Version
Coming soon
Kindle Version
http://www.amazon.com/Storm-Sullivan-Saga-Emerald-Seer-ebook/dp/B00HYPKRKC
Amazon Links for Ryder On the Storm
Print Version
http://www.amazon.com/Ryder-Storm-Emerald-Seer-I/dp/1468130315
Kindle Version
http://www.amazon.com/Ryder-Storm-Emerald-Seer-1-ebook/dp/B0063Y6ZWO