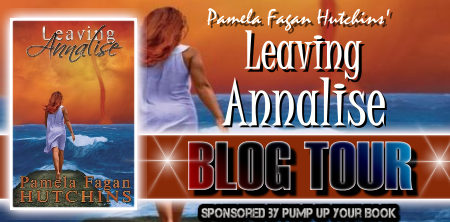 Does your significant other read your stuff?
My husband Eric not only reads my stuff, he helps me kick the tires on my plot before I start writing. I guess that outs me as a plotter/outliner and not a seat-of-my-pantser, which is funny, because I want to be spontaneous in my writing. I tried that. I tried for three whole novels. It just didn't work. They sucked. I went back to Eric and talked through plots and characters and motivation and red herrings and all of that good stuff, committed it to an outline, expanded that to a synopsis, and figured out that if I started from the right place, I could write the kind of novel I meant to in the first place! Eric also reads chapter by chapter when I'm writing, mostly to keep my spirits up, but also to give me feedback as I go, because he's intimately connected to the story.
What do you think makes a good story?
For me, a good story moves fast yet doesn't skimp on rich scene-setting and intriguing development of quirky and flawed characters with plenty of internal tension. I am a mother, and a wife. Zombies and aliens don't scare me, but I am terrified of something happening to my loved ones. As a result, I react to (and write) stories whose central plot points involve possible-yet-pushing-the-bounds-of-plausibilty threats to significant other or kids. I include the supernatural in this category, because I believe we are in the presence of others who we do not always consciously recognize.
What one word best describes you?
Do your friends think you are an introvert or an extravert? Why?
My friends know I am an introvert. People that meet me in public think I'm an extrovert, because I am outgoing and, after years of public speaking and appearances, I project confidence and a comfort with visibility. What only my friends know is that the public me drains the private me, and I need a sensory-deprivation chamber to recharge myself. I prefer to spend time with my family (and the smaller that group is, the better) or a friend rather than with a crowd. I draw energy from privacy. Public settings drain the energy back off. This last summer I did a 60-cities-in-60-days nationwide RV book tour, where I appeared in public 3-4 hours every day. I spent the rest of the time hanging out in my RV with one of my kids (they took turns with my mother and husband escorting me around the country) and my one-eyed Boston terrier, Petey, mostly silent, mostly working, marshaling my reserves so I'd have the energy to go out and do it again. And again. And again. Times 60!
Where are your fans most likely to find you hanging out?
You can find me on 16 acres in the hill country of Texas, with my husband, our three dogs, four goats, and usually one of our grown kids as well. We call it Nowheresville, because it's smack in the middle of it. And it's awesome.
What do you find most rewarding about writing?
Hearing from readers, hands down, is the most rewarding aspect of writing. I can't tell you how meaningful it is when a reader takes the time to write to me or to review one of my books on Amazon or Goodreads. When I learn that someone had a great experience with one of my books, I am dancey prancey happy. A close second are those moments when I wrestle down a difficult phrase, sentence, or paragraph, and can bask for a short moment in its absolute rightness, before I move to the next one and flog myself to death with it.
Pamela Fagan Hutchins is an employment attorney and workplace investigator by day who writes award-winning and bestselling mysterious women's fiction and relationship humor by night. She is passionate about great writing and smart author-preneurship. She also leaps medium-tall buildings in a single bound, if she gets a good running start.

Visit her website,
http://pamelahutchins.com
.
Connect & Socialize with Pamela!
Volume 2 in the Katie & Annalise Series: One unexpected and hotly fought-over little boy, two dead bodies, and a series of home vandalisms throw Texas attorney turned island chanteuse Katie Connell into a tizzy. Juggling all of this, Bloody Mary cravings, baggage, and the bad guys too, she waffles between the jumbie house that brought her back from the brink and the man she believes is the love of her life.