JL's Interview with AB'Gale Steel
Laurie, thank you for having me on your blog site.

I wanted to share with you the first time I met with AB'Gale Steel, I thought your readers may enjoy this interview I had with her prior to writing her story.
JL:
So can you tell me your name Miss?
Abby:
My name is AB`Gale Steel, spelled capital A capital B capital G- a- l- e, but you can

call me Abby, most people do.
JL:
Thanks Abby. Can I ask why that little mark you put behind the B in your name is

and where your family got the spelling of your name?
Abby:
Oh that little mark is to make sure you say it right. You don't pronounce it Abigail;

you say the AB and then the Gale.

My papa got the name from the side of the

boxcar he found me in.
JL:
Ok, that leads me to my next question, where are you from Abby?
Abby:
I'm from Jasper Missouri; well I grew up there anyways. Papa told me he found me in

a boxcar heading for Georgia when I was a baby though. He said he didn't know

where my kin got off too and I was all alone so he took me to keep me safe from the

System.
JL:
If he hadn't taken you where would you have ended up?
Abby:
I suppose I would've ended up in an orphanage and then a workinhouse. That is if

someone had

found me at all. I was just a baby so I could've just died I suppose. I

owe my life to Papa Steel.
JL:
You're a very lucky girl to have such a nice family. I guess since your papa isn't your

real father then you didn't get the pretty hair from him?
Abby:
No ma'am I don't know where the red hair comes from, my mother or my father but

everyone tells me they have never seen such flaming red hair as mine. Papa and

granny say it fits my demeanor.
JL:
So you must have a bit of a temper to match that red hair?
Abby:
Nah, I mean no Ma'am, I'm just stubborn and determined, I might get a little mad at

times when things just aren't fair but for the most part I'm pretty calm.
JL:
Is there someplace in particular you like to go when you get upset?
Abby:
Trees, I like trees. I love to climb them as high as I can and then just sit and think.

There is one

tree back home by the pond that's my favorite I sit in; I can see the

whole back yard and front

yard from this tree.
JL.
That's some tree it must be pretty big.

You spend a lot of time alone up there?
Abby:
Well not a lot of time, I mean, my best friend Joey comes by sometimes and we fish

in the pond or brush the ponies down or he helps me with the chores and stuff.
JL
:

How long have you known Joey?
Abby:
Oh, ever since I started school I guess, maybe longer, I'm not sure. We've been

friends for a long time. He's got red hair too only not like mine, a little different. He's

kind of good looking too.
JL:
Is Joey your boyfriend?
Abby:
No not really, I suppose he could be, I never really thought that much about it, I just

know we're best friends and Joey will always be there for me.
JL:
Who else do you live with at the house besides your papa?
Abby:
Oh Granny is there with me. She is Papa's mother. She takes care of me, teaches me

how to sew and can the fruits and vegetables and how to bake and cook.

Granny is a

wonderful person and I love her very much, she and Papa are my family.
JL:
That brings me around to asking about your papa, do you have any idea where he is?
Abby:
No, none at all, I've been looking for him for some time.

All I can do is just to go to

New Joplin and ask around to see if anyone knows my papa's name and if they've

seen him or heard of him.

I have to be careful though because I think the System is

looking for him too. I don't know why but I think they are. I'm so worried for him.
JL:
I'm sorry Abby, I hope you find him and soon.
Abby:
Me too, If he doesn't come home soon I am afraid the Crushers will come for me

and Granny.
JL:
I hope that doesn't happen Abby. Thank you for talking with me.
Abby:
You're welcome, if you hear anything about my papa please let me know.
Unfortunately it wasn't long after that interview that the Crushers came for Abby and her grandmother. Her story is sad but exciting because I learned how determined that young lady really is.

I certainly hope you have a chance to read her story The Boxcar Baby and let me know what you think by posting on the Steel Roots page on Facebook.

Thank you so much for having me here. JL Mulvihill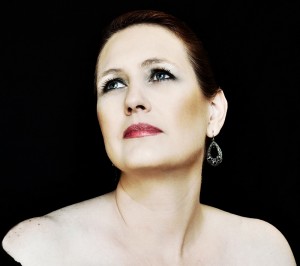 About J.L. Mulvihill:
Born in Hollywood and raised in San Diego, CA, J.L. Mulvihill has made Mississippi her home for the past fifteen years. Her debut novel was the young adult title The Lost Daughter of Easa, an engaing fantasy novel bordering on science-fiction with a dash of steampunk, published through Kerlak Publishing. The Boxcar Baby, the first novel of her Steel Roots Series, was released by Seventh Star Press in the summer of 2013.
J.L. also has several short fiction pieces in publication, among them "Chilled Meat", a steampunk thriller found in the Dreams of Steam II-Of Bolts and Brass, anthology (Kerlak Publishing) and "The Leprechaun's Story", a steampunk urban Fantasy found in the anthology, Clockwork, Spells, & Magical Bells (Kerlak Publishing)
J.L. is very active with the writing community, and is the events coordinator for the Mississippi Chapter of Imagicopter known as the Magnolia-Tower. She is also a member of the Society of Children's Book Writers and Illustrators (SCBWI), Gulf Coast Writers Association (GCWA), The Mississippi Writers Guild (MWG), as well as the Arts Council of Clinton, and the Clinton Ink-Slingers Writing Group.
Author Links:
www.elsielind.com
http://jlsbooks.blogspot.com/
http://home.comcast.net/~mulvijen/site/
https://www.facebook.com/JLMulvihill
https://www.facebook.com/mulvijen?ref=hl
https://www.facebook.com/SteelRootsSeries?ref=hl
https://www.facebook.com/pages/Southern-Haunts/417536915003428?ref=hl
https://www.facebook.com/ClockworkSpellsMagicalBells?ref=hl
https://www.facebook.com/Imagicopter?ref=hl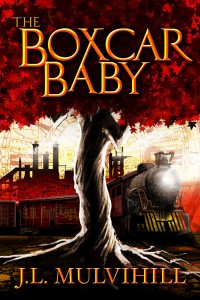 Born in a boxcar on a train bound for Georgia. At least that is what Papa Steel always told AB'Gale. But now, fifteen years later, the man who adopted and raised her as his own is missing and it's up to AB'Gale to find him. Aided only by a motley gang of friends, AB'Gale train hops her way across the United States in a desperate attempt to find her papa and put her life and family back the way it was. Her only guide is a map given to her by a mysterious hobo, with hand written clues she found hidden in her papa's spyglass. Here is the Great American Adventure in an alternate steampunk dystopian world, where fifteen-year-old AB'Gale Steel learns that nothing is as it seems, but instead is shrouded in secrets and mysteries ... and that monsters come in all shapes and forms.
The Boxcar Baby is the first book of the Steel Roots series.'
Amazon Links for The Boxcar Baby:
Print Version
http://www.amazon.com/The-Boxcar-Baby-J-Mulvihill/dp/1937929205
Kindle Version
http://www.amazon.com/Boxcar-Baby-Steel-Roots-ebook/dp/B00E4WTEP2
Other eBook formats:
Nook
http://www.barnesandnoble.com/w/the-boxcar-baby-j-l-mulvihill/1116032138?ean=2940148741633
Kobo
http://store.kobobooks.com/en-US/ebook/the-boxcar-baby
iBookstore
https://itunes.apple.com/us/book/the-boxcar-baby/id691148915?mt=11
Tour Schedule and Activities:
9/23 Come Selahway With Me Contest
9/23 Fantastical Adventures Through the Paper Realm Review
9/23 The Flipside of Julianne Top Ten List
9/24 Jess Resides Here Guest Post
9/24 Beagle Book Space Promo Spotlight
9/25 Sheila Deeth Guest Post
9/25 Spellbindings Promo Spotlight
9/25 Lost Inside the Covers Review
9/26 A TiffyFit's Reading Corner Review
9/26 Azure Dwarf Promo Spotlight
9/26 Rachel Tsoumbakos Character Interview & Review
9/26 A Daydreamer's Thought Author Interview
9/27 Armand Rosamilia, Author Guest Post
9/27 Kayla's Reads and Reviews Promo Spotlight
9/28 WTF Are You Reading? Review
9/28 Bee's Knees Reviews Guest Post
9/28 Word to Dreams Promo Spotlight
9/29 The Cabin Goddess Interview
9/29 Illuminite Calginosus Promo Spotlight
9/29 Laurie's Thoughts and Reviews Character Interview
9/29 JeanzBookReadNReview Guest Post
9/29 Book and Movie Dimension Review