A psychological thriller about the destruction of innocence.
Enter The Coop, a dark and mysteriously misleading psychological thriller.
A girl, apparently imprisoned in a room, is the thread of mystery running parallel to the tale of Thatchbury village.
Meet Howard and Lilly. They take you on a journey through Thatchbury where Mathew, the child from the coop, shoots Jodie Tiding, and so unravels the history of his loveless raising, her innocence and the dramatic events leading them to disaster.
The Coop is a darkly compelling vision of the layers of consciousness. Although conceived as the first novel in a trilogy, The Coop stands alone as a brilliant individual work of fiction.
"
The Coop
is hauntingly beautiful and a page turner. Once you start you won't want to stop and you're left speechless at the end. Reid dazzles and I for one can't wait to get my hands on book 2 and of course see how this trilogy concludes."
– Jess, Literati Literature Lovers
Welcome Rebecca! Thanks for stopping by and agreeing to answer a few of my questions. Tell us about your current release.
The Coop
is a darkly compelling piece of psychological fiction in which I manipulate the unsuspecting reader through both the conscious and subconscious mind. The convoluted intricacies of this story build from its gentle beginnings to enthrall the reader through menacing happenings and strange, disturbing characters. The Coop is not what it seems − things are never that simple.
It follows two very different storylines, that of
a girl, apparently imprisoned in a room, which is the thread of mystery running parallel to the tale of Thatchbury village. There, Howard and Lilly take you on a journey through Thatchbury where Mathew, the child from the coop, shoots Jodie Tiding, and so unravels the history of his loveless raising, her innocence and the dramatic events leading them to disaster.
Tell us about your next release.
'The Coop' is Book 1 in the 'Thickets Wood Trilogy', however I have written them in such a way that they stand alone as individual reads were you not intent on reading all three. Book 2 is 'Thickets Wood'; it will be released around April 2013. It again, has two parallel storylines, one which tells the tale of the character in book 1,whom I refer to as 'the girl in the room' and the other follows Tommy Tinkit and the myth surrounding Thickets Wood.
When in the day/night do you write? How long per day?
As I have three children, my writing time has to be incredibly structured. I work three set mornings a week, from 9am-1pm. At this rate, it takes me around six months to complete a manuscript.
What is the hardest part of writing your books?
Capturing everything that appears in my mind. Being a busy mother most of the time, I struggle with the rapid explosions of narrative in my head. I find myself scrawling notes on anything and everything, although I am yet to write on my babie's bare bottom.
Lol!! What was one of the most surprising things you learned while writing your books?
That plot lines are not for me. I am yet to use one. I think every writer has their own way of dealing with creation. For me it lives as it appears on the page. As I write, it becomes. Sometimes this forces me to contrive certain elements to be sure the storylines all come together but more often than not, it just works.
How do you describe your writing style?
I definitely have a 'go with it' approach to my writing. If I feel it, I write it. That is how I know when to begin a new manuscript; I get a nag in the back of my mind. It becomes like the irritation of withdrawal to an addict.
Do you hear from your readers? What kinds of questions do they ask?
Yes I do and I adore it. I try to connect with them as much as possible online, I think it is really important as a writer to get feedback from your readers, to hear their thoughts and theories as they are reading your book. I get a lot of theories about 'The Coop', mainly who they think the girl in the room is, where she is, how old Howard is…..all kinds of interesting things.
What songs are most played on your Ipod?
I love Jazz and Sinatra, they are incredibly relaxing, especially after a busy day. But when I am looking for something with a little more beat to it, I have a lot of classic 80's albums on there too.
Do you have a milestone birthday coming up? If so, how are you approaching it?
Oh, yes I do actually, thirty. I think I have achieved a lot in this last ten years so I am very happy to be hitting the big three zero. I am not at all into massive celebrations for things like that but I have informed my other half that I expect a bouncy castle; how fun.
If you could apologize to someone in your past, who would it be?
I am lucky enough to say nobody.
Morning Person? Or Night Person? How do you know?
I am definitely a morning person. It would be hard not to be with three little Reids rampaging around the house. Come evening time, I am ready to crawl into bed with them.
If you had one wish, what would that be?
To find success as an author at some point in my career.
Do you remember writing stories when you were a child?
Oh yes. I still have some of them tucked away somewhere for safekeeping. I dig them out every now and then, they are a bit cringe worthy but what can I say, I was young and full of mad ideas. Still am luckily.
ABOUT REBECCA REID
Rebecca Reid
was withdrawn from school due to illness at fourteen. Being limited in the things she was able to do, she wrote all the time − poetry, stories, feelings, thoughts. At 16 she had her own page in the local weekly newspaper, the
Bangor Spectator
, in which she covered anything and everything: fashion, beauty, film, teen issues etc. At 17 she became a model, doing catwalk, photographic work, and TV. In 2008 she graduated in English from Queens University, Belfast, and she was awarded an Arts Council writing grant in 2009. Married in 2007, she lives in N. Ireland with her husband and their three daughters.
The Coop
is her first novel, and part of the
Thickets Wood Trilogy
.
Follow Rebecca on Twitter:
www.twitter.com/thicketswood
Visit Rebecca Reid on Facebook:
https://www.facebook.com/rebeccareid.thicketswood
Pick up your copy of
The Coop
at Amazon:
http://www.amazon.com/dp/B009BBGY0E
Next Few Stops
Wednesday, November 21
Thursday, November 22
HAPPY THANKSGIVING
Friday, November 23
~ ~ ~ NEW KINDLE FIRE HD GIVEAWAY ~ ~ ~
Pump Up Your Book and Rebecca Reid are teaming up to give you a chance to win a new Kindle Fire HD!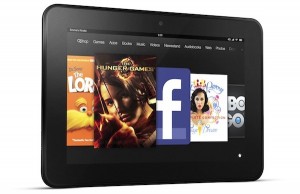 Here's how it works:
Each person will enter this giveaway by liking, following, subscribing and tweeting about this giveaway through the Rafflecopter form placed on blogs throughout the tour. If your blog isn't set up to accept the form, we offer another way for you to participate by having people comment on your blog then directing them to where they can fill out the form to gain more entries.
This Kindle Fire HD promotion will run from October 1 – November 30. The winner will be chosen randomly by Rafflecopter, contacted by email and announced on December 1, 2012.
Each blogger who participates in The Coop virtual book tour is eligible to enter and win.
Visit each blog stop below to gain more entries as the Rafflecopter widget will be placed on each blog for the duration of the tour.
If you would like to participate, email Dorothy at thewriterslife(at)gmail.com. Last day to sign up is October 25. What a great way to not only win this fabulous prize, but to gain followers and comments too! Good luck everyone!
ENTER TO WIN!